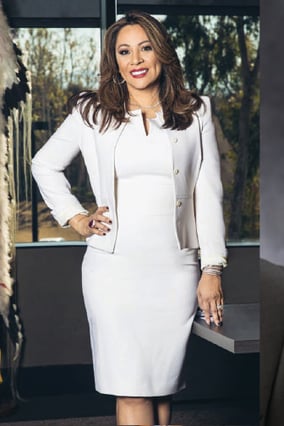 Twila True, a lifelong member of the Oglala Lakota Sioux Tribe with family roots from the Pine Ridge Reservation in South Dakota, the poorest community in the U.S. Twila overcame a challenging family upbringing to become a successful entrepreneur, from investing and incubating, to owning and operating, multi-million dollar companies in real estate, entertainment, education, retail, and consumer goods. In addition to her businesses, Twila's charitable ventures include an orphanage assistance foundation in China, and a Native American tribal foundation in the U.S.
Twila True currently serves as Chief Executive Officer and Co-Founder of True Family Enterprises, a privately held investment firm developed to create and manage its own companies with a wide range of operating companies across various industries in the portfolio.
Learn more about several of True Family Enterprises' core businesses.