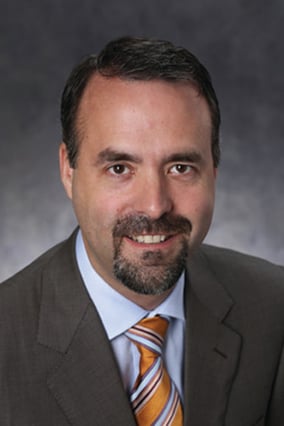 Jose R. Mas, 50, is Chief Executive Officer of MasTec, Inc., (NYSE: MTZ) one of the largest and most diversified infrastructure services providers in North America. During Mr. Mas' tenure as CEO revenue has grown from $930 million in 2007 to over $8 billion in 2021. In 2018 for the first time in the company's history, MasTec was named as a Fortune 500 company. Today, MasTec has more than 25,000 team members serving multiple industries in more than 375 locations in the U.S., Mexico and Canada.
Since assuming the Chief Executive position at MasTec, Mr. Mas has completely transformed MasTec from a predominantly telecommunications contractor to the most diversified specialty contractor in North America. Mr. Mas diversified the company by expanding into the growing fields of clean energy, pipeline construction, high voltage transmission, and wireless infrastructure construction.
Jose Mas grew up in the business and worked his way from the field to the boardroom. He is a graduate of the University of Miami where he obtained a Bachelor of Business Administration and a Master of Business Administration. He serves on the Board of Helmerich & Payne (HP) a NYSE listed company, the United Way of Miami and serves as a trustee on the University of Miami Board.
Mr. Mas has been awarded the Ernst & Young National Entrepreneur of the year award, the South Florida Business Journal Ultimate CEO award and was also featured in the season finale of the CBS hit show Undercover Boss. Additionally, in 2020 Forbes magazine named MasTec to its list of World's Best Employers.