DAY 01: SUNDAY, OCTOBER 30
NMSDC Welcome Reception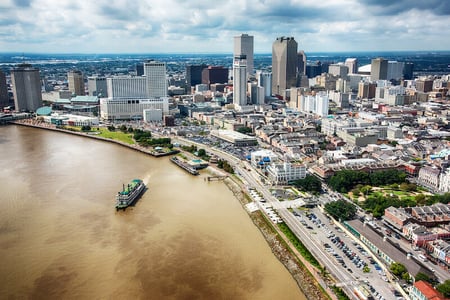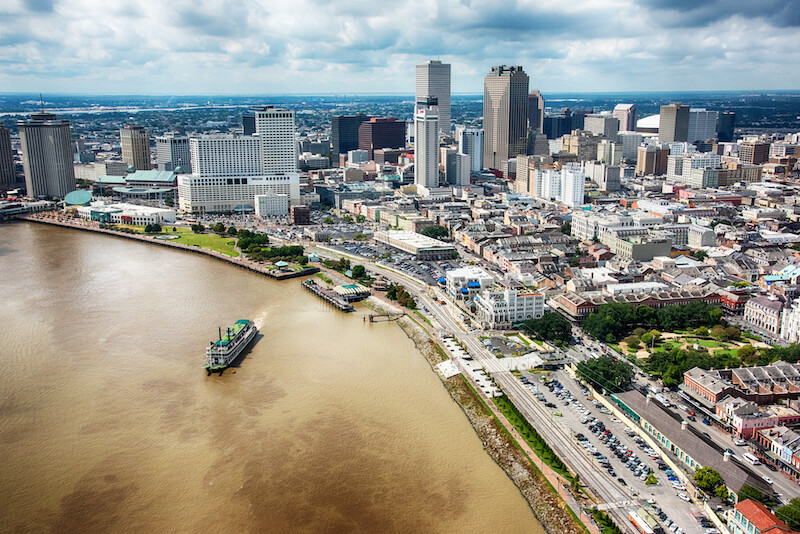 Our Welcome Reception celebrates "We're Back!"— together and in person — for the first time in several years! Enjoy a "Taste of NMSDC" as you kick off your conference week in New Orleans! Network with colleagues and partners as you savor cuisines honoring the distinct communities NMSDC serves, including African-American, Asian American, Hispanic American, and Native American.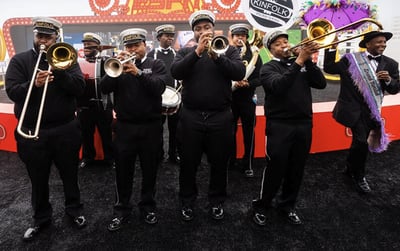 As you experience this melting pot of cultures and tastes, get your feet moving to the sounds of our exclusive entertainment featuring the local Jazz and Blues sounds of New Orleans. Finally, enjoy a roaming Zulu parade that will create timeless moments for you and your colleagues! This is one NMSDC conference event you don't want to miss!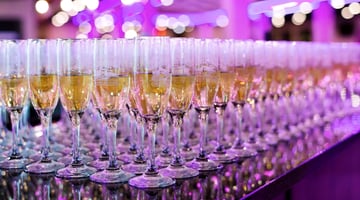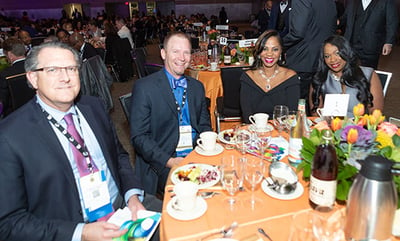 DAY 02: MONDAY, OCTOBER 31
One night brings the funk of 40,000 years.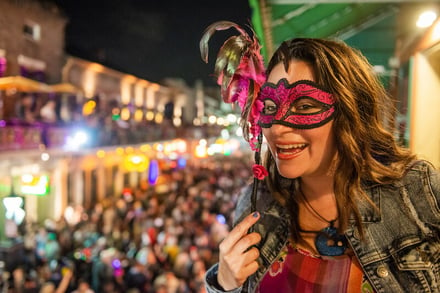 It's New Orleans, y'all. This place is alive with spirits all year 'round, but never more so than on All Hallows' Eve. Why shouldn't the living join the party?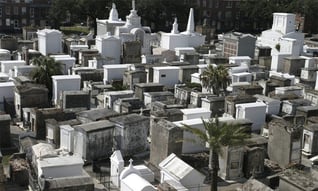 Catch the annual Thriller Flash Mob at City Hall. Wander down Royal Street, keeping an eye out for Lestat. Or commune with Voodoo Queen Marie Laveau at St. Louis Cemetery No. 1, the beautifully spooky city of the dead. There's nowhere like NOLA for Hallowe'en!
Photo courtesy of Cemetery Tour New Orleans at Basin St. Station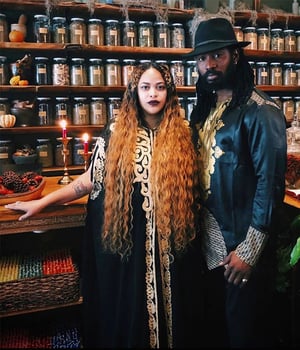 Creole Death and Mourning Tour – At the historic Gallier House
Haus of Hoodoo – Pick up a protective potion and maybe a message from the spirits
The Mortuary – A 150-year old haunted house (and former funeral parlor)
History & Haunts Carriage Tour – Ride with the French Quarter's creatures of the night
Frenchmen Street – Come for the costumes, stay for the live music and libations
New Orleans Haunted Pub Crawl – Enjoy spirits with the spirits
New Orleans Nightmare – One of the Top 13 Haunted Houses in America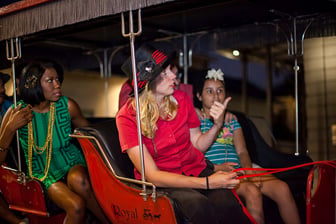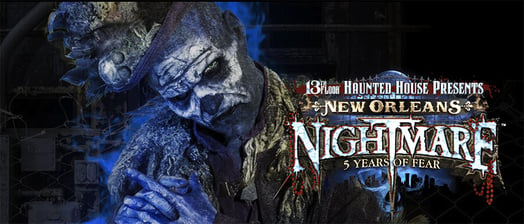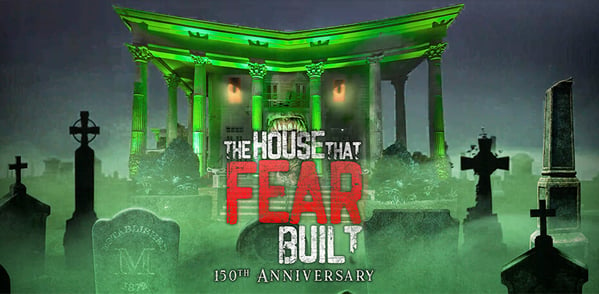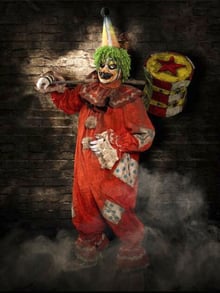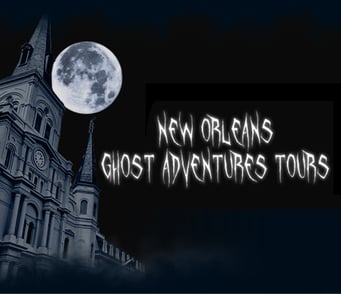 Photos courtesy of (clockwise from top left): House of Hoodoo. History & Haunts Carriage Tour. Thirteenth Floor. New Orleans Ghost Adventures Tours. Outcast Carnival. The House that Fear Built.

DAY 03: TUESDAY, NOVEMBER 1
The Exchange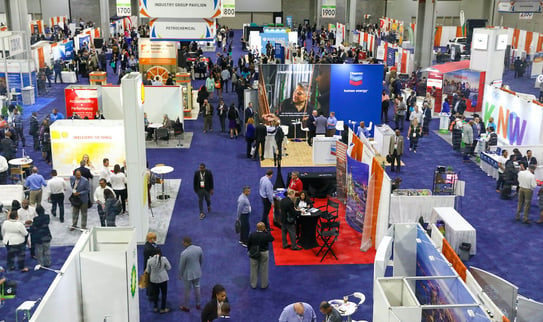 50th anniversary and NMSDC is putting on a tradeshow like none other. We're starting early with one-on-one matchmaker sessions beginning on Monday, followed by the official tradeshow ribbon cutting on Tuesday. On the show floor, attendees will have access to hundreds of exhibitors, in addition to an amazing aesthetic experience with several photo op stations.
DAY 03: TUESDAY, NOVEMBER 1
Concert at Champion's Square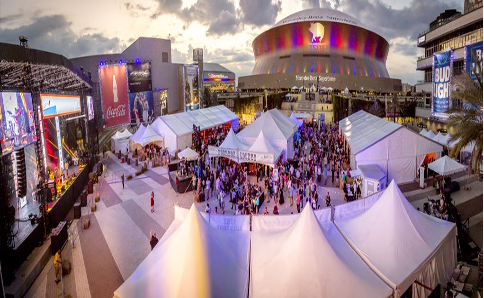 NMSDC is proud to present the Concert at Champion's Square, featuring Sheila E. and Bell Biv Devoe! Join us for an exciting night filled with fun at the New Orleans Superdome, where you'll have access to exclusive lounge views at Club 44 and special performances from DJ Shakim and more!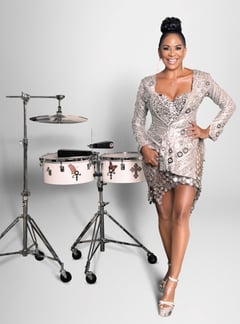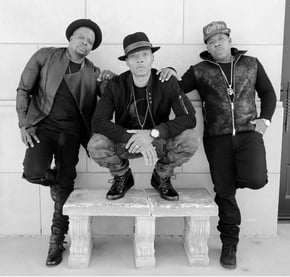 DAY 3: TUESDAY, NOVEMBER 2 - DAY 4: WEDNESDAY, NOVEMBER 3
Power Talks at the NMSDC Theater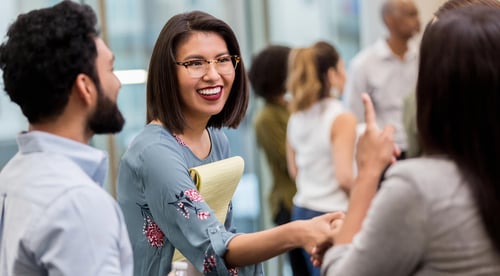 At the NMSDC Theatre, you'll experience new perspectives, empowering ideas, and insights for taking meaningful action in seven specially curated topics conducted over two days, each session consisting of three 15-minute Power Talks.
Tuesday: Power Talks

Branding for Success
The Power of Brand Strategy: Taking Your Brand to the Next Level
The Science of Storytelling: How to Build Your Brand
Corporate Allyship: Advocating for Racial and Cultural Diversity

IT & Digital
From Transactional to Transformational: Using Data to Influence Organizational Diverse Supplier Spend
Cyber Security - Protecting your Dreams
How to Hack New Tech for New Business Opportunities
New Approaches to Diversity
The Returns of the Future – Why Business Diversity in Treasury, Asset Management, and Investment Banking Delivers More than Outperformance
How Can Nonprofits and Academia Provide Support To Help Expand The Pipeline of Minority Suppliers?
What does DEI or D&I Have to Do with Dessert?
Personal Wellness
Stress Management for Business Survival

The Audacious Female Leader: Eight Crucial Habits to Overcome the Barriers Women Face in Life and Leadership
Wednesday: Power Talks
Amplifying Impact
Meaningful Data Storytelling for Socio-Economic Impact

Leveraging the Metaverse for Growth

Revenue Partners: How Minority Business Enterprises Bring Winning Solutions to Corporate ESG Initiatives to Create Revenue Increase
Elevating Supplier Diversity
Supplier Diversity is Past - Circular Economics is Now

An Empathy Strategy to Multiply Business Diversity

Mapping DBEs to Geospatial Fluency
Scaling MBEs
Accelerating Your Growth Curve

Approach to Opportunities: Pitching to Corporations

The Digital Transformation Evolution: Thriving in the New Normal
DAY 04: WEDNESDAY, NOVEMBER 2
50th Anniversary Awards Ceremony and Farewell Celebration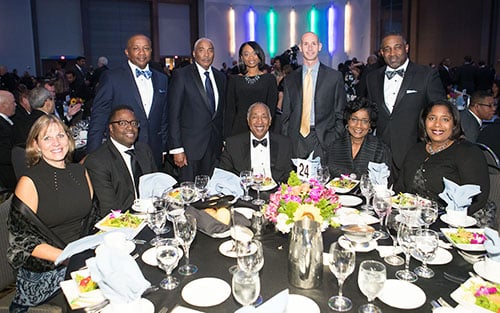 Our week in New Orleans concludes with the prestigious Awards Gala! Gather together as we honor the outstanding achievements of member corporations, suppliers, and minority business enterprises (MBEs), as well as the most prominent individuals and companies in the field of minority business development. Enjoy a stellar evening of food, drinks, and entertainment. This event will also feature a ball drop, champagne toast, and post-ceremony music and dancing as we celebrate the end to our incredible and exciting conference.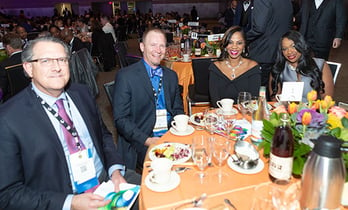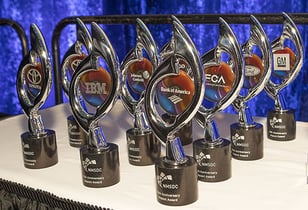 VUE New Orleans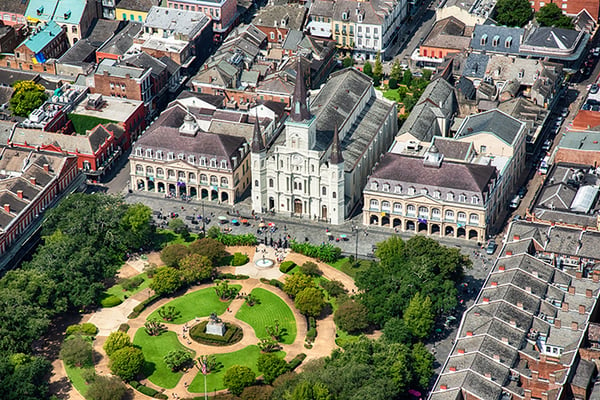 Want to take in the sights of New Orleans? Your first stop in VUE New Orleans, the only 360-degree observatory in the city, perched atop the Four Seasons. Attendees can receive a complimentary ticket for VUE by participating in the NMSDC community service project that will be housed in The Grand Hall of the convention center.